Rook is the Headmaster of the Tree of Life Children's Learning Circle. He is also the High Priest of the Tribe of Truth Sanctuary. Both are eclectic neo-pagan based. Rook is a Priest of the Morrighan, Vice President of Piedmont Pagan Pride and is a very active member of the Misfits Sanctuary.
Rook has studied many paths and under many teachers. He jokingly calls his path "Borg Paganism" because he assimilates what he learns.
Back to top
Lady Brigid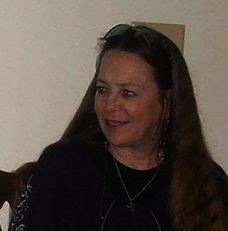 Lady Brigid Eldar is a wife, mother, grandmother and a lifelong witch. She is an Ordained and Licensed Minister performing weddings, hand fasting's, crossovers, memorials and Wiccanings.
Active in Pagan Ministries for several years, Lady Brigid performed rituals and classes in the institutions, and also was a part of the first Pagan Pride Day celebrated within a correctional institution.
She is the High Priestess and Matriarch of The Coven of Eldar (one of the oldest Covens in Columbus, Ohio). Rev. Lady Brigid is a Queen Mother and head of the Black Dragon Clan with many covens having hived off from her.
Being an empath, a witch and a tarot reader from a young age she was very blessed to be able to grow up being aware of and in tune with her Spirit Guides.
She is an Elder of the Pan Pagan Festival, (the longest running Pagan festival in the U.S.), held in Indiana. Lady Brigid has over 40 years of experience in public ritual work, public speaking, sponsoring events, and festivals, as well as organizing and teaching workshops.
She is a radio personality and hostess of The Ask a Witch internet radio show on International Pagan Radio with her cohost Kazan Clark, and a free-lance writer for The Pendle Craft magazine and other publications.
Lady Brigid considers herself an amateur herbalist and gardener, while being well educated in the art of using herbs, flowers and those so called weeds. Using these herbs and plants she makes many magickal products that have been tested, tried and used by many.
An attendee of the Columbus Community College of Columbus, Ohio, she majored in American Sign Language and Psychology. She is a graduate of the University of Life.
Kazan "Mama Bear" Clark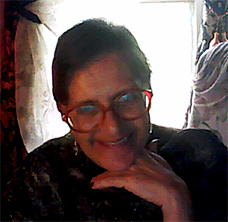 Kazan "Mama Bear" Clark has a Doctorates degree in Metaphysics, a Doctorates in Divinity, and a PhD in Religious Philosophy. While studying for these degrees, she found Wicca and has been a practicing Wiccan for over 35 years. She has been a teaching priestess for the last 20 of those years.
She is a legally ordained minister in the state of Arkansas, ordained by the Covenant of Divine Light and a certified Pastoral Counselor. Kazan has appeared on Pagan Priestess as a panel Priestess and is co-host to PTRN's "Ask A Witch".
Her spiritual practice ia a combination of Wicca and Native American Medine Path. She is also the founder of "The Sisterhood of the Quickening Moon", which is a women's study and spiritualality group.
Back to top
David Wood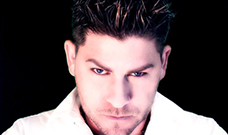 David Wood is a pagan and mainstream recording artist based in Columbus, Ohio - USA. His music has been described by local media as the POP/Dance Alternative with a dash of Soul. David has established a following in many different communities. From High Energy Dance music and Soulful ballads to the erotic and mystical, his music continues to appeal to a wide variety of audiences.
David has been a practicing Witch since 1987, a lineaged Witch since 1997, and continues to teach and train within the Black Forest Clan where he holds 3rd degree Clan Head status. He is a Hoodoo Practitioner, Usui Reiki Master and gifted Tarot reader. David has toured the national club circuit, produced many CDs and music videos for himself and others, from his humble beginnings in 1990 to present day. He has continued to make himself available to such charitable groups as The American Cancer Society, where he performed with his dancers at the Ohio State University Horseshoe, The American Diabetes Association, The Stonewall Union, and the Columbus AIDS Task Force. Music has been written by David Wood for local television commercials and radio advertisements and he has managed to have small amounts of radio play and interviews with his original material.
David has also signed on to International Pagan Radio, where his music enjoys rotation and to host another radio program titled "Beyond The Spotlight". On this radio program, David seeks to discuss the music industry, pitfalls and struggles experienced by musicians, along with the legal side of the industry and personal experiences.
David Wood's music and videos can be found on International Pagan Radio as well his own website at www.DavidWoodMusic.com and CDBaby.com. David also produces fine conjure oils, floor washes, powders and more with a Bonanza.com hosted shop at www.CrownAndConjure.com.